Fax your application to 603-382-1850 or mail to:
Kimi Nichols Center
17 East Road
Plaistow, NH 03865
Commitment...
It is the intent of the Kimi Nichols Center to continue its commitment of serving individuals with multiple handicaps through innovative and "state of the art" services. All current activities pertaining to consumers, employers, parents, guardians, and other interested persons will be harmoniously conducted within a future directed plan.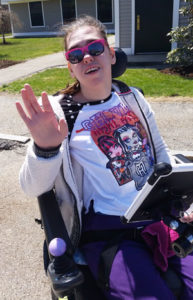 We Rely Greatly on Support from individuals, civic organizations and private foundations. In fact, we must raise over $150,000 in private funds every year in order to sustain our services!